GIVING BEGINNERS THE GIFT OF PLAYING THE PIANO
THE LIST OF AVAILABLE LESSONS:
Gramma's Piano Lesson #1
Gramma's Piano Lesson #2
Gramma's Piano Lesson #3
Gramma's Piano Lesson #4
Gramma's Piano Lesson #5
Gramma's Piano Lesson #6
INTRO
The incredible brain development along with the joy of being able to make music are two of the reasons for my developing the Anybody Can Play PIANO app - a completely stand alone app - which teaches how to play songs as well as read music. I am also continually adding free worksheets, videos, etc. that complement the app for those who want to use them.
The Gramma's Piano Lessons are more theoretical than the Preschool Step By Step and Afterschooler lessons. I am making them like tiny parts of a piano lesson since they are primarily video - taught by "Gramma" (who has actually taught or supervised tens of thousands of students nation-wide in her career). So use all or part of any of the lessons on this site. They all complement the app and easily work together.
The Anybody Can Play Piano app, teaches beginners how to play songs with each hand separately, both hands playing together and reading music. Cost for the app is $1.99/month (free for the first week). (The app is available here at the Microsoft Store.)
All you need is a computer or tablet that uses Windows 10 (touch or non-touch screen). Even if you have a touch screen, I would highly recommend using a *keyboard controller, electronic keyboard or digital piano that will hook up to the computer so children are playing on real "up and down" keys.
Once someone has completed the activities on the Anybody Can Play Piano app, they are "well on their way". They can both play the piano and read music!
If you would like to take a look at a 5 minute video showing how the app functions just click Anybody Can Play PIANO Functions.
To Tick Tock Chart

For ease in finding the first song on the app, "Tick Tock", the first couple times, we have a little chart.
The chart comes in 2 sizes and is totally visual so can be used by a young child.
Just click on To Tick Tock to print out.
For those of you who wonder why I call these lessons "Gramma's Piano Lessons", I want children to realize that when they learn to play the piano they can enjoy playing the piano into old age...even with arthritis in their fingers. When I was recently at a preschool, one of the little boys looked at me and said, "You are an old lady!" I told him I was a gramma and in order to be a gramma the rule was that one had to be old. He said "Ahhh!" and grinned from ear to ear....greets me with great enthusiasm every time I come to that preschool!
(If you are interested in my background, it is on the About Us page)
*1. Keyboard controllers hook up to computers, but have no sound of their own, so they are rather inexpensive. They get their sound from the computer program. They generally have mini sized keys - which is rather nice for young, little fingers. They are readily available from places like Amazon.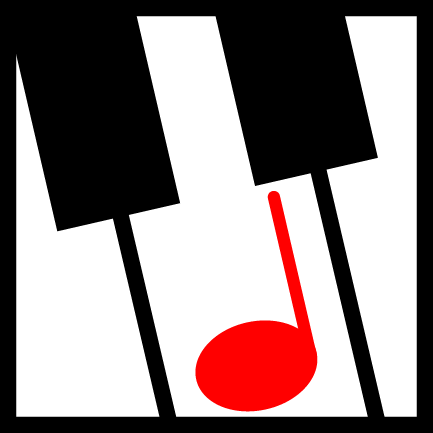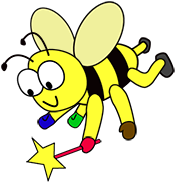 Anybody Can Play PIANO APP
To subscribe to the Anybody Can Play PIANO app in Windows 10
click here
.
First week is free - $1.99/mo to continue.

EZPianoNotes
EZ Piano Notes features Busy Buzzy Bumblbee for enhancing the learning of notes.
To subscribe
click here.
First week free - then $1.99 total cost.
THE LIST OF AVAILABLE LESSONS:
Gramma's Piano Lesson #1
Gramma's Piano Lesson #2
Gramma's Piano Lesson #3
Gramma's Piano Lesson #4
Gramma's Piano Lesson #5
Gramma's Piano Lesson #6