App + FREE ONLINE STEP BY STEP PIANO LESSONS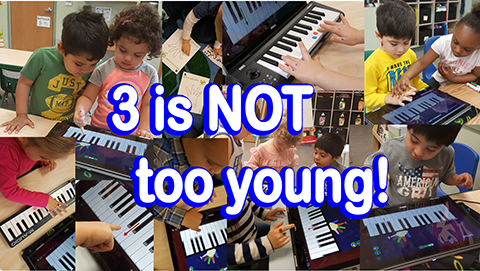 The patented unique presentation of the Anybody Can Play PIANO app makes it possible for all ages...as young as 3... to successfully play the piano and even learn to read music!
The app can stand alone, but we added additional activities and videos to enhance the individual experience…and now we also have Step By Step
Programs for PreSchoolers and After Schoolers ....
all with complete instructions. No prior music training needed...and all free!
Just click "Piano Lessons" or "Step By Step" "at the top of the page to access these programs.


To subscribe to the "Anybody Can Play PIANO" app with a one week free trial on Windows 10."click here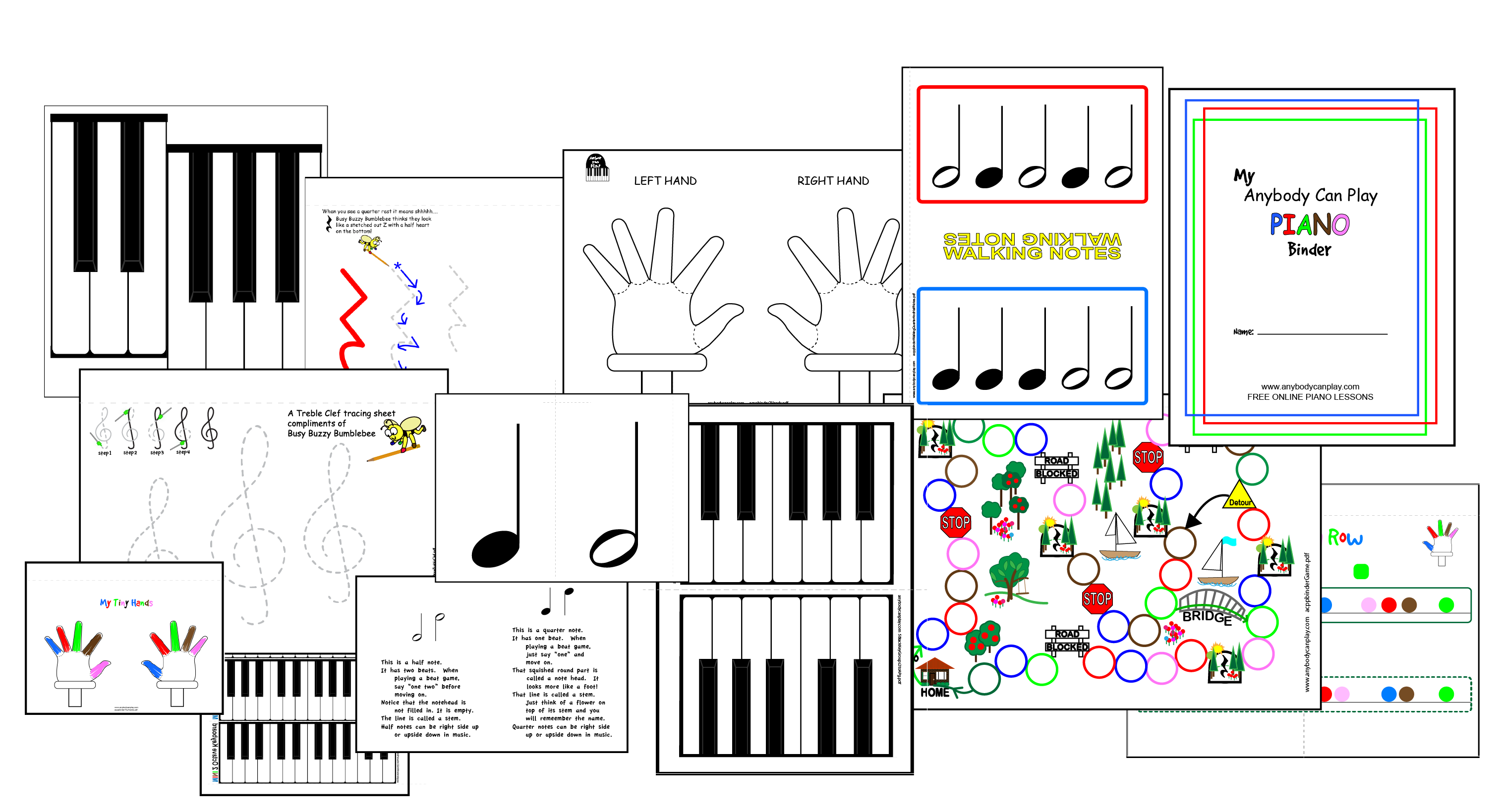 RESOURCES
All activity sheets for "Piano Lessons" and "Step By Step" can be downloaded for free.
These include:
.....COLOR CODING
..........PATTERNING
...............THEORY
....................GAMES
The list goes on and will keep going............
so remember to "refresh" this site often.
EZPianoNotes
To enhance the learning of notation an iPad App is also available called EZPianoNotes featuring Busy Buzzy Bumblebee and Pointer. Cost for the EZPianoNotes is merely $1.99 and is available at the Apple Store.